Introduction and Timeline of Key Events
Dating back 700 years, the Norman invasion of Ireland marked the beginning of a shared history between the neighbouring islands of Ireland and England defined by war, violence, and strained diplomacy.
Members of the Ulster Volunteer Force march through Belfast, rifles on shoulders shortly before the First World War. © IWM (Q 81771)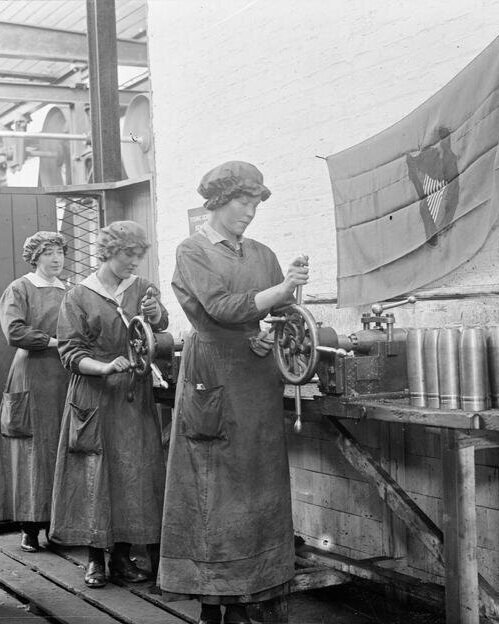 Female workers adjust the nozzles of shells in the National Shell Factory at Parkgate Street, Dublin, during the First World War. © IWM (Q 33216)
Sinn Féin election poster in 1918 quoting D. D. Sheehan MP, leading up to the December 1918 general election in Ireland. Originally uploaded to en.wikipedia (file log) by Osioni.