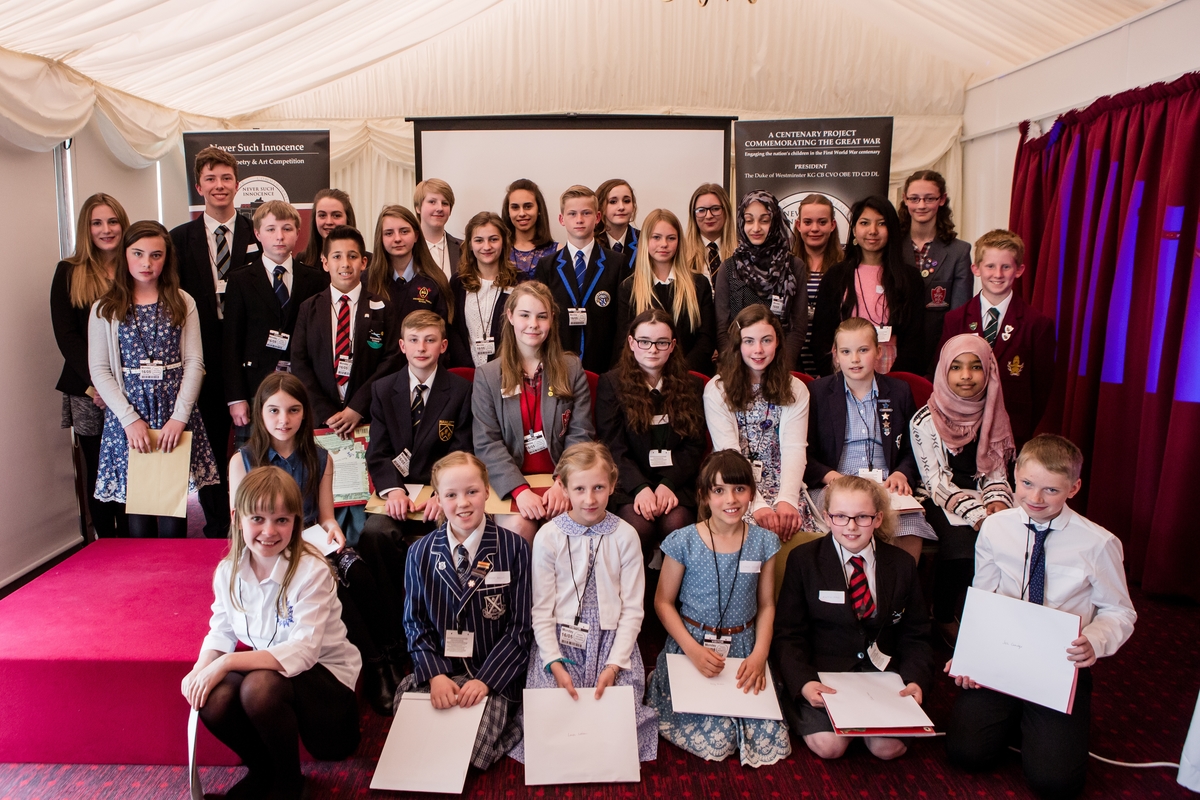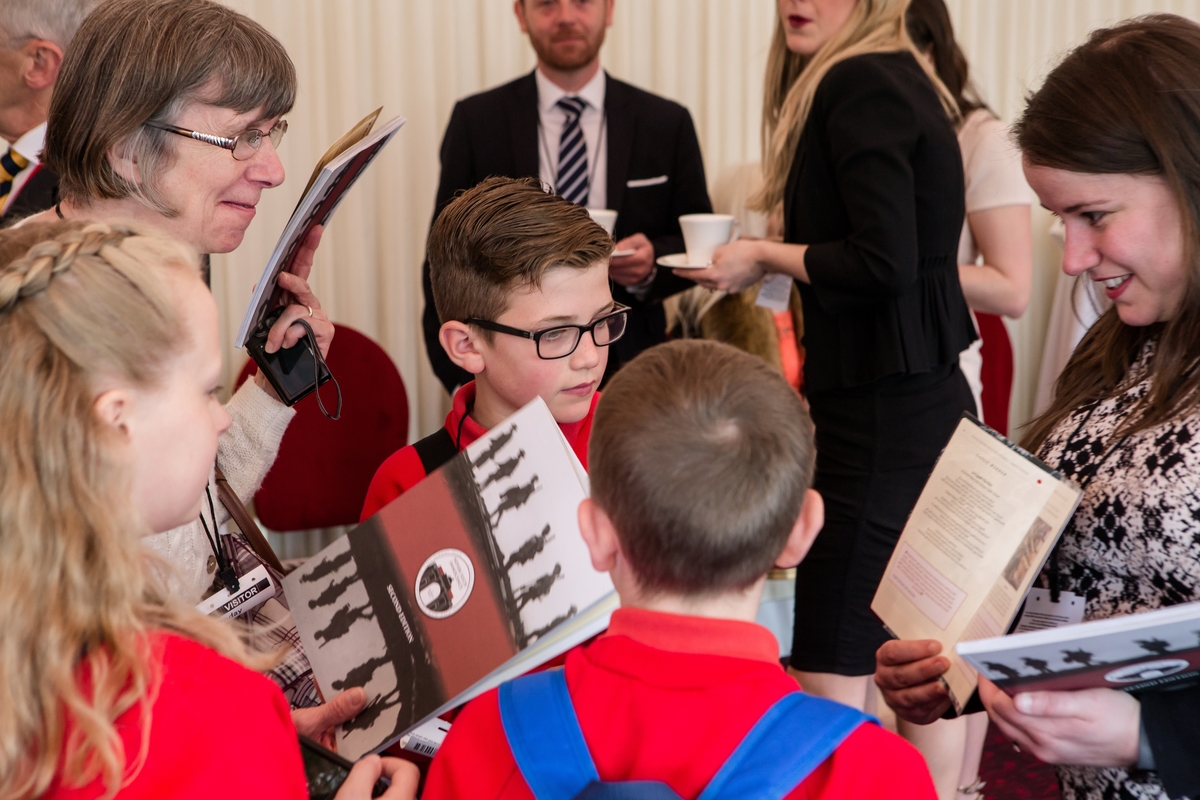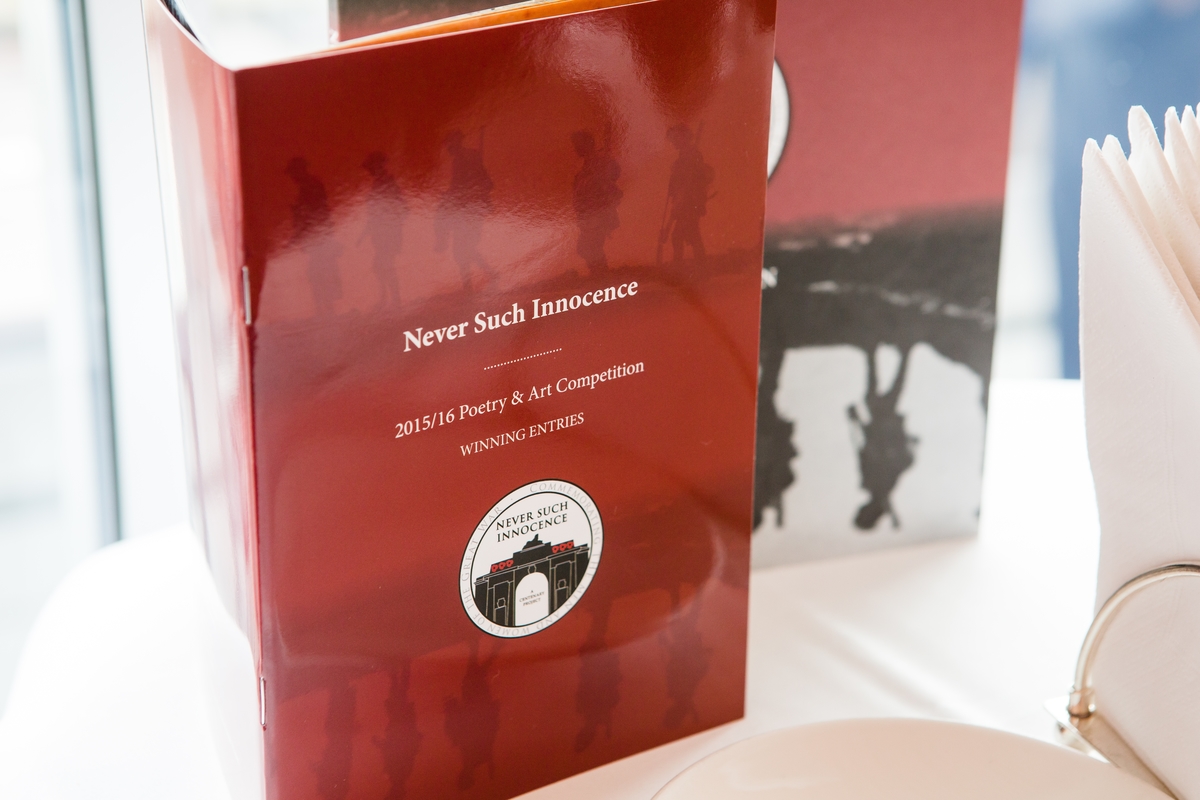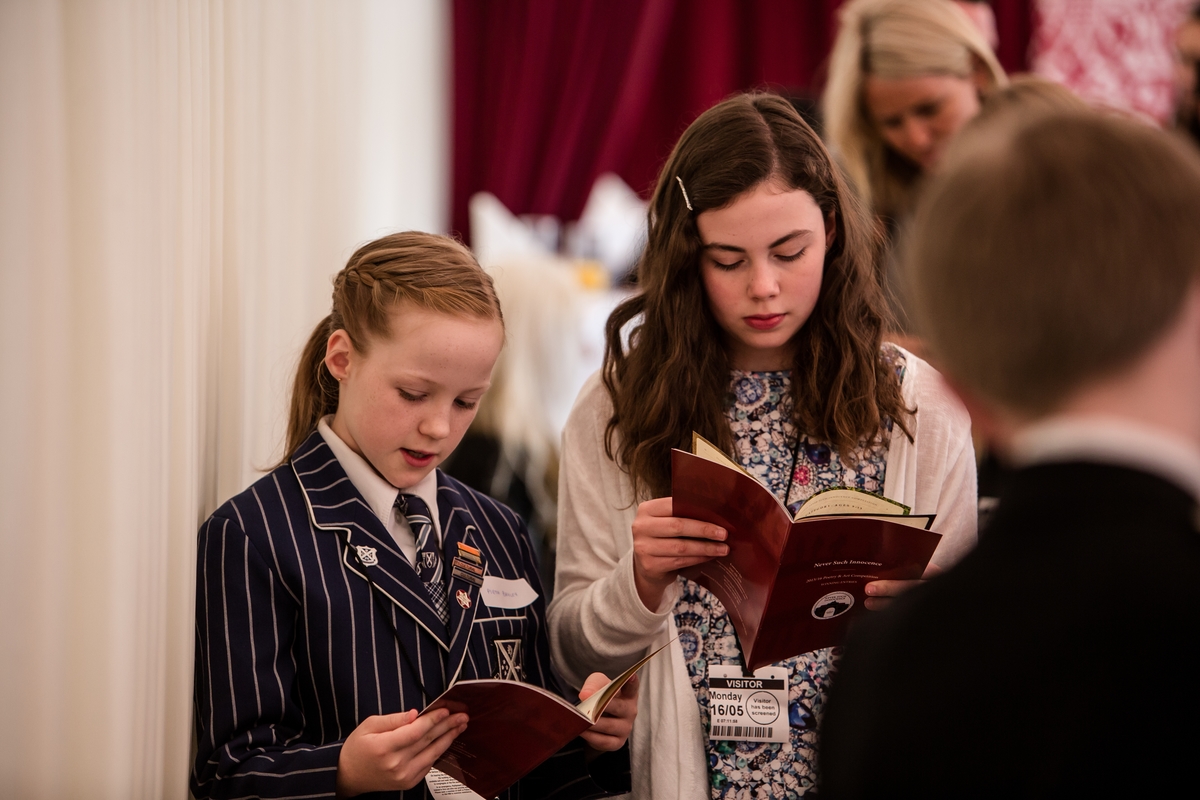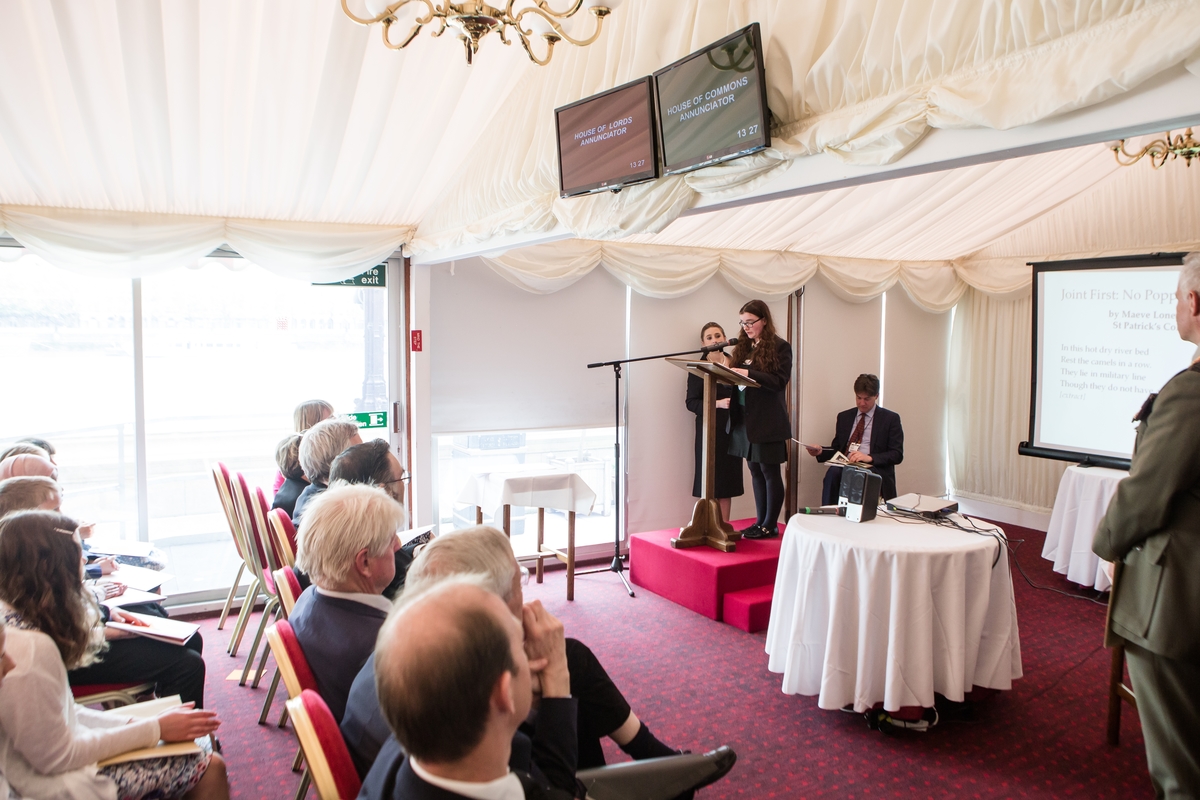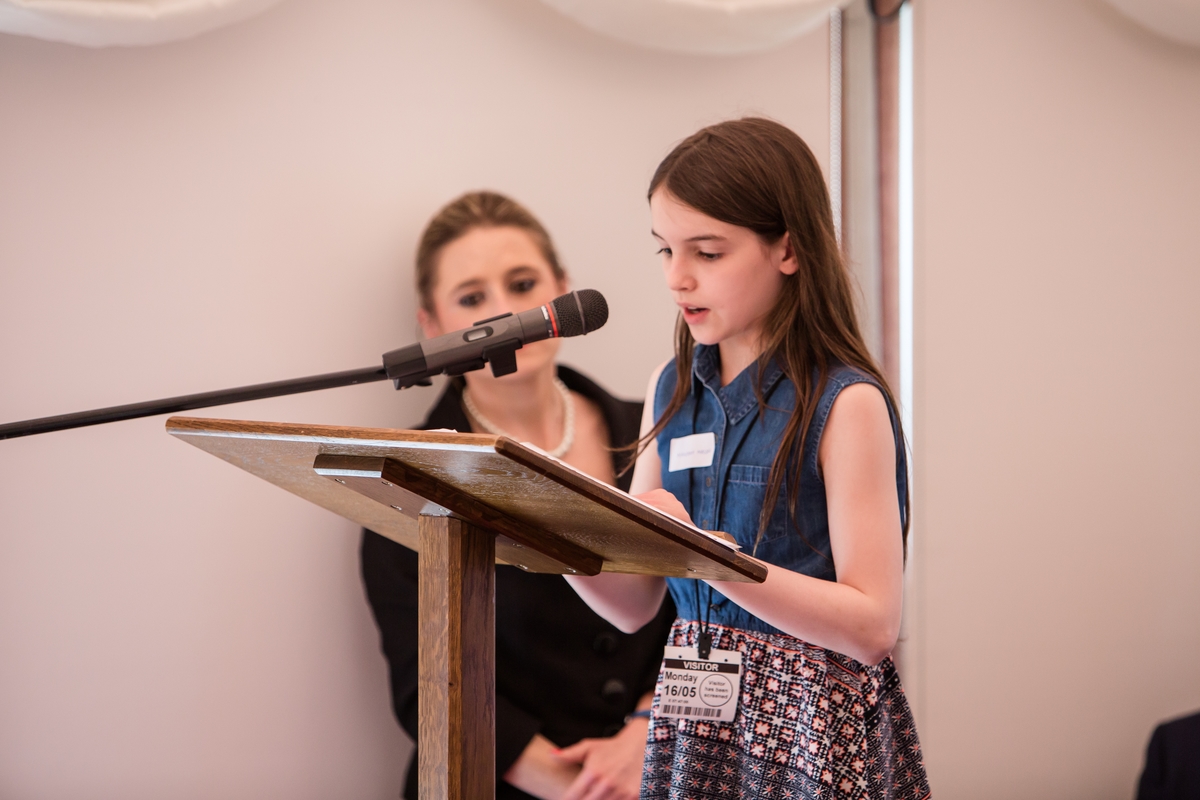 View the winning entries from the 2015/16 Competition by downloading the Winners' Booklet here. All of the work has also been published in the Never Such Innocence Anthology, available on Amazon here.
In our second year we decided to be more ambitious, to work with young people from across the United Kingdom and include a category for primary schools. Never Such Innocence embarked on a roadshow of community events, visiting Reading, the Crown Dependencies (with the support of Coutts), and Glasgow. We were delighted to engage with so many young people and hear their work commemorating the First World War. When we began our Never Such Innocence journey we wanted to be inclusive, reaching out to communities across the UK, and so this year we piloted a Gaelic language strand to the poetry competition.
We updated our resource to include dedicated country sections on Australia, India, Scotland and the Crown Dependencies, and information on the role of animals, poetry from the Home Front and profiles on two cartoonists.
We worked closely with the Royal Navy during the 2015/16 Competition and were delighted to play a part in the official Battle of Jutland commemorations taking place across the UK. The commemorative events in Chatham, South Queensferry and Orkney featured representatives from our competition.
The second annual competition received entries from as far and wide as the Western Isles, Northern Ireland, the Channel Islands, New Zealand and Denver, USA! We have plotted all the schools that entered on a map which can be viewed here - Never Such Innocence had gone global!
We received 981 entries for the poetry competition and 672 entries for the art competition across all age categories, from 112 schools. This amounts to nearly three times as many entries, from over twice as many schools, compared to the 2014 Pilot Competition.
Similarly to the previous year, our Judging Panels spent many hours deliberating, discussing, disagreeing, and finally deciding the winners.
The Judging Panels for the competition included:
The Poetry Panel: Greta Brellamacina, Eleanor Carter, Stanley Johnson, Aonghas MacNeacail, the Ambassador of Ireland HE Dr Daniel Mulhall, Dr Viv Newman, Brigadier-General Matthew Overton, Androcles Scicluna, Dr Martin Stephen and Anna Trethewey
The Art Panel: Charlie Barton , Jessica Carlisle, Jim Fellows, Ricky Graham, Rosi Lister, William Packer and Nathalie Trouveroy
The winning entries have been published in the 2015/16 Winners Booklet and all the winners were invited to a special Awards Ceremony at the House of Lords, kindly sponsored by the Westminster Foundation, to collect their awards.
The 2015/16 Never Such Innocence Competition was supported by the Westminster Foundation, Coutts and the Leathersellers' Company Charitable Fund.