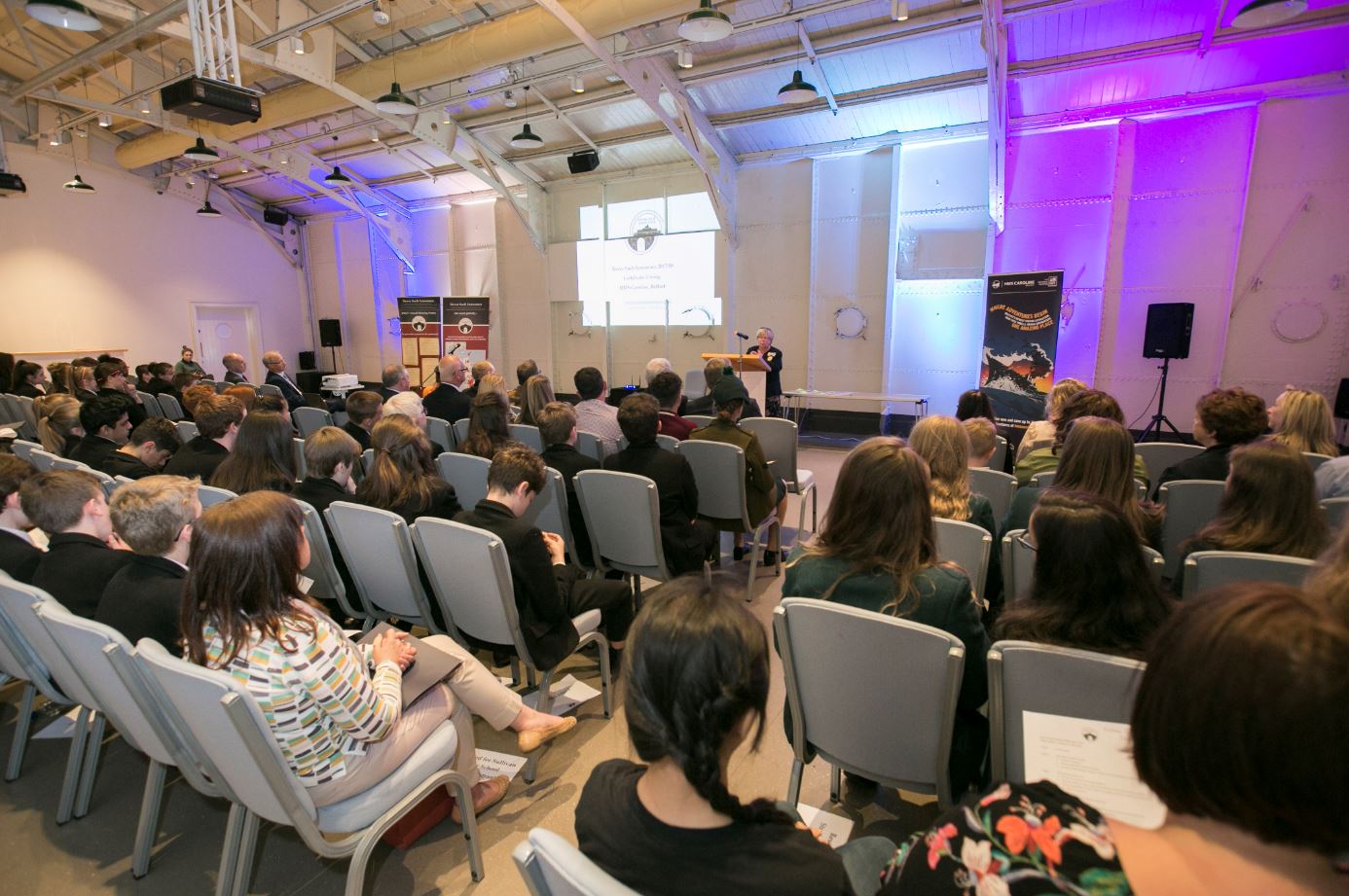 Our community events are a brilliant coming together of young people from different schools and educational settings, to share their responses to war and conflict.
Students at all locations are invited to get creative, producing powerful work in response to war and conflict.
We visit prestigious venues to ensure that our young people are aware that their voices matter, and experience a day they will remember for years to come. We enable students from schools far and wide to get involved in our activities, and give young people a platform to share their extraordinary work for an audience of their peers, local dignitaries, members of the Armed Forces, and VIPs.
Our Teachers and Artists in Residence, Marty Longstaff (The Lake Poets) and Bethzienna Williams (Finalist on The Voice 2019!), play a key role in events by running songwriting workshops. These provide students with an introduction to basic songwriting techniques, and facilitate them to write their own song in response to their chosen topic.
As we prepare to launch a brand new competition in 2019/20, our community events have taken the form of focus groups as we ask how we can best support young people with the new project. In addition to physical events we also have an online survey which you can contribute to here.
So far we have conducted focus groups with children and young people, and with teachers and community leaders, in the following locations:
St. Andrew's University, Scotland

Dublin, Ireland

County Waterford, Ireland

Northumberland, England

St. Vincent's School for Sensory Impairment and Other Needs, Merseyside, England

London, England together with Trent Park Museum

Larbert High School, Stirlingshire, Scotland
We are very grateful indeed to everyone who has taken part in these focus groups and contributed to our development. We will also be visiting the following locations:
Windsor Castle, Berkshire, England

Royal Hospital Chelsea, London, England, together with the National Army Museum

Sheffield, England as part of the Invictus Games UK Team Trials
Places at our events are subject to availability, to find out more about taking part please get in touch with us via enquiries@neversuchinnocence.com.
We will shortly be releasing the first locations for the 2019/20 Roadshow, if you would like us to visit your local area please let us know!